Another Approach to " Kidney Care"
ESSENTIAL KETO ACIDS FOR
RENAL NUTRITIONAL THERAPY IN
CHRONIC RENAL INSUFFICIENCY PATIENTS

HOW much do you KNOW?

1) Do you know what your kidneys can do for you?


filter toxins and excess fluid ( cleaning the blood )





helps in the making of red blood cells





blood pressure regulator





bone strength preserver
2) What are some of the risk factors contributing to kidney failure ?




Diabetes





High blood pressure





Kidney stones





Nephritis ( inflmmation of the kidney )





Family history





Drugs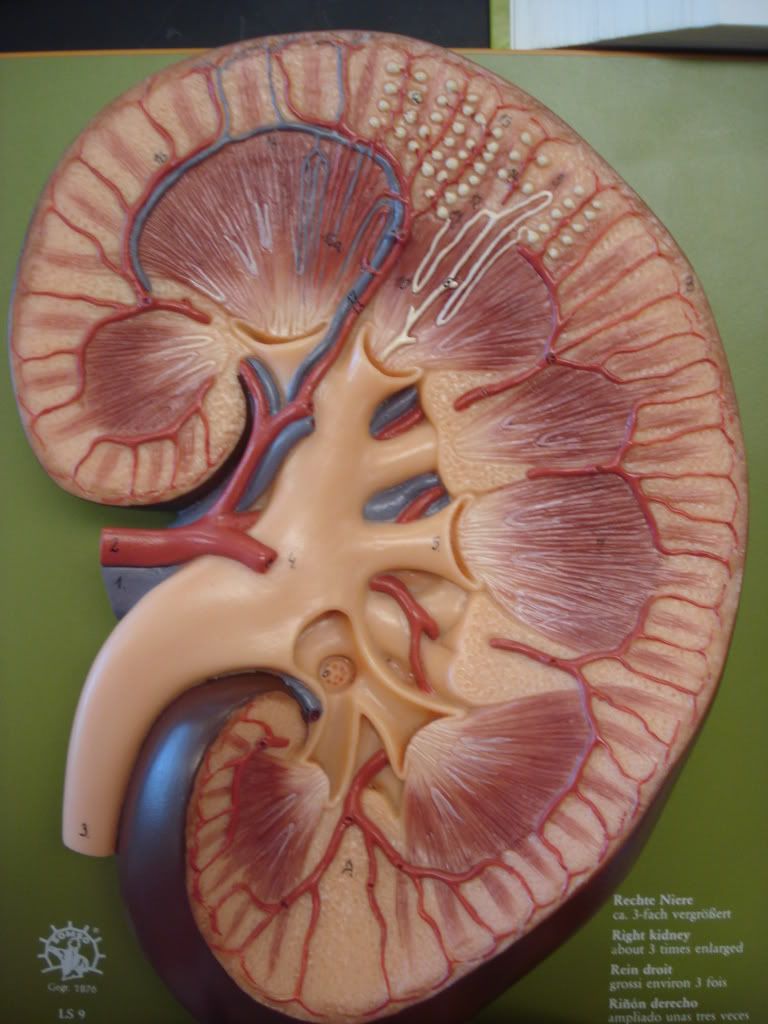 Chronic Kidney Disease ( CKD ) often presents no signs and symptoms in the initial phase
3) Do you know what are the signs and symptoms if they are present?




tiredness





reduced appetite, anorexia





nausea and vomitting





skin changes ( pigmentation, itchiness)





swelling of the legs / face





breathlessness on exertion





anaemia ( lack of red blood cells)
DO You Want to take Control of Your Kidney's HEALTH?
4) NUTRITIONAL THERAPY is an Early Interventional Method to delay the progression of kidney damage by the followings:
minimize urine in the blood ( uraemic toxicity)

avoid malnutrition

delay End Stage Kidney Failure
5) What is NUTRITIONAL THERAPY ( KETO ACID THERAPY )
This involves controlling of protein intake from your diet with or without the supplementation of KETO ACIDS ( KAs ).
6) Why do you need to Restrict your Protein Intake?
This is prevent the accumulation of waste products in the body.

Reducing the dietary protein intake can help to reduce the workload on the already failing kidney and thus delay further kidney damage.

Reduction of high protein intake is also associated with the reduction of phosphate, which then helps to preserve the bone composition.
EEA and KAs... WHAT ARE THEY?
7) Why do we need a supplementation of KETO ACIDS to our Restricted Protein Diet?
There are 20 different amino acids available in our food that comes from protein. Some of these amino acids are called Essential Amino Acids ( EAAs ).

EAAs are only obtainable from the food that we take and these are used by our body for daily protein synthesis ( i.e.blood, antibodies, muscles).

By cutting down on our protein intake to avoid the accumulation of waste products in our body, we are risking a deficiency of some of these EAAs. Therefore, KETO ACIDS ( KAs ) are given to ensure our body is in an adequate nutrition state or is not malnourished.
8) What are KETO ACIDS ( KAs )?
KETO ACIDS are nitrogen free precursor of EAAs ( will not generate waste products )and hence would not burden the kidneys.

KETO ACIDS can also recycle the waste products in our bodies to from the necessary EAAs that our body needs and thus reduce the uraemic toxins.